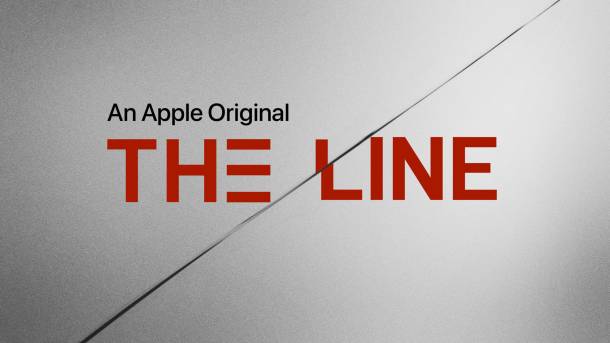 There are three kinds of people in this world, narrator Dan Taberski tells us in the opening episode of Apple's original podcast The Line -- a gripping, six-part audio series that follows the story of US Navy SEAL Eddie Gallagher, who was charged with war crimes back in 2018. It's a podcast series that I initially resisted, or rather glossed over, thinking it was one thing, until I realized it was something completely different. And that it would keep me manically racing through each episode straight to the finale, which arrives on Tuesday, and promises some major twists, according to Taberski.
But I'm getting ahead of myself. There are supposedly three kinds of people in the world, he tells listeners of The Line: Sheep, wolves, and sheepdogs. That, we're told, is a basic philosophy of the SEALs, those jacked, tough, intense, super-soldiers we mostly know from movies and from news accounts tied to some daring feat, like the raid in 2011 during which a group of SEALs finally tracked down and killed Osama bin Laden. Or when they stand accused of doing something awful, as in the case of Gallagher. "The sheep are me, and probably you," Taberski explains. "Regular people, just living our lives. The wolves, they're the bad guys. Who want nothing more than to kill us sheep." And then there are the sheepdogs. The sheepdogs also like to kill. But they like to kill wolves, in order to protect the sheep. "Sheepdogs are a little bit scary, a little bit aggro," Taberski continues. "But they're honorable. And necessary." And thus begins our fascinating trip down the rabbit hole of warrior culture, in the form of a podcast that tries to understand and grapple with the implications of what it means to turn men into something even scarier than killers. Namely, the kind of warriors who never quit in service of the mission, and who never, ever stop. Even if it means stepping up to and over, well, "The Line."
Today's Top Deal
AirPods Pro are finally back in stock at Amazon... at the lowest price of 2021!
Price: $197.00You Save: $52.00 (21%)Buy Now
Continue reading...
Today's Top Deals
Viral TikTok reveals a $6 product that fixes all the holes in your walls in seconds Today's best deals: Massive Amazon device blowout, viral $6 'miracle' product from TikTok, air fryer cookbook, $99 robot vacuum, more Amazon's biggest device sale of 2021 has begun – here are the 10 best deals 5 air fryer cookbooks that Amazon shoppers are going crazy over
Trending Right Now:
Beware: One woman already lost $2,000 to this new Amazon scam A fourth stimulus check is coming soon, but there's a very big catch Facebook threatens to start charging for apps if people block iPhone tracking
Review: Apple's original podcast 'The Line' is a storytelling tour de force originally appeared on BGR.com on Tue, 4 May 2021 at 00:23:23 EDT.